Nationally recognized speech and debate summer camp with online, day, and overnight programs for middle and high school students.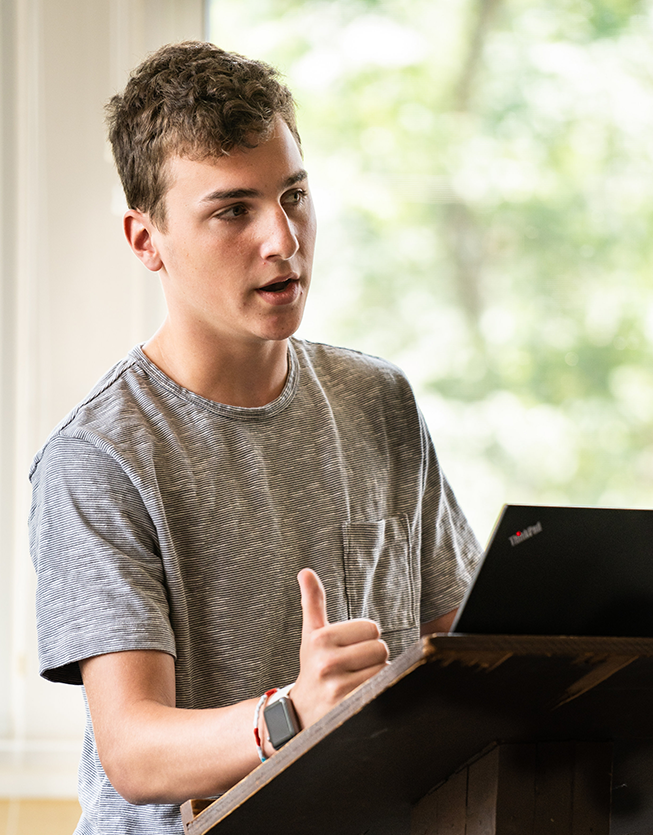 We value:
World class senior instructors in every lab
A balanced experience of learning and fun
Life-long skills over tricks that only win some rounds
We are different, and that's the way we like it.
ISD has shown me that being a good debater is not just about the skills but also about how you treat each opponent, teammate, and judge at tournaments, and what you learn from each round. It's also been so amazing and humbling to receive such constructive feedback that I can use to improve and take back home with me!
– Eva
I have attended ISD for the past two summers and there is only one word that suits my experience here: family. Every single person I have encountered at camp are amazing, especially my instructors and lab mates. The instructors are so patient and so detailed in their comments and feedback, and my lab mates and I have created a special bond that we will maintain and cherish for years to come.
– Jonathan
I have gone to ISD for 3 summers and cherished every minute. Through Beyond Resolved I have heard horror stories from other camps about competitive toxicity but I could never relate because ISD encouraged a sense of camaraderie. Although debate is inherently competitive, ISD made it about the relationships and invaluable lessons we learned, which is why I will always recommend ISD. Not only did I grow as a speaker at ISD, I grew as a person, a leader, and an activist.
– Dori
ISD taught me new strategies I could use to grow as a competitor and fostered connections to other members of the community with whom I still work and compete. The lessons I learned from camp outlived the summer and carried into the year, guiding my interactions with others within and beyond the activity. The experience was invaluable.
– Callan
As someone who has attended 3 different debate camps, I can easily say that ISD is the best camp in the country. ISD has provided me with so many tools that will not only help me in debate, but in life as well. ISD has given me a family who supports and inspires me, the skills I need in order to convey my ideas to anyone sitting in the back of the room, and the confidence in order to push myself past my limits.
– Alexis
Prior to this year I had a very lackluster speech and debate career. Yet, through ISD I learned the true meaning of the ISD difference – it means giving every single camper the motivation and drive to love the event that they do and to try their hardest no matter what. Whether you want to be a funny speaker, an emotional speaker or an extremely analytical speaker, ISD has a place for you.
– Jose
Before attending ISD, I was not confident in my debate and public speaking skills. The magnificent staff members create such an encouraging learning environment, that every student receives the tools they need to return to their circuit a better debater. Attending ISD means becoming apart of a community that will encourage you through and beyond your debate career.
– Caitlyn